The 5 Most Expensive Private Jets in the World
The landscape of the rich and famous is changing, and you have more chance these days of flying in a luxury private plane than ever before. We're going to take a peek at the world's five most expensive private jets and the people who own them. But first, how did private air travel get to where it is now?
The rise and rise of private jet travel
According to Knight Frank's "The Wealth Report 2021", the number of ultra-wealthy individuals (those with a net value of more than $50 million) grew by 2.4% over the past year. Considering the pandemic climate, this growth is hugely significant. As the amount of ultra-wealth increases, the market for private jets and private jet charter is expected to grow, too. But if you think that owning a luxury private jet is totally out of reach, think again. Private plane costs are not as sky-high as they once were, especially if you buy second-hand. And of course, you always have the more affordable option of private plane rental.
Forbes' latest list of the world's wealthiest men and women threw up a load of surprises. There were a whopping 2,095 billionaires across the world in March 2020. Although billionaires were among those affected by the pandemic, some individuals massively increased their net worth over the past 12 months. People including Jeff Bezos, Mark Zuckerberg and Colin Zheng Huang were the biggest gainers over the months when many other high-net-worths experienced big losses.
Bezos, who founded Amazon in his garage, tops the current real-time Forbes wealthiest list with a fortune of $179.5 billion. His private jet of choice is the twin-engine business jet airplane – the Gulfstream G650ER – which he bought for around $75 million. In 2018, when there was hot competition between cities hoping to host Amazon's second headquarters (and the 50,000 jobs that come with the honour), the media did their best to track Bezos's jet flight data to see where he visited most often in search of the best site for his company.
Of course, this list is ever changing and another person who is expected to fight it out with Bezos for top spot in the coming months is Elon Musk. His current net worth of $158.8 billion puts him in third place when it comes to the world's wealthiest individuals. He has recently registered a new Gulfstream G550 jet alongside its larger G650.
Bernard Arnault is new to the list and comes in second, with a net worth of $160.3 billion. He is the Chairman and Chief Executive of the French conglomerate LVMH. At the beginning of 2021, he invested in a Bombardier Global 7500, which can accommodate 17 passengers.
The world's fourth wealthiest man is Bill Gates, worth $127 billion. He bought a 19-seater Bombardier BD-700 Global Express for about $40 million some years ago. Gates, who constantly jets around the world, has cited demanding security needs for the purchase of the jet.
However extravagant the private aircraft purchases of Bezos, Arnault, Musk, and Gates seem, they are actually quite modest in the world of luxurious private jets. If you have the money to spend, there's an ultra-luxurious and very expensive jet out there for you – but just how high does the price tag get? Fasten your seat belt for a whirlwind tour of the five most expensive private jets in the world.
5. Boeing 767-33A ER – $170 million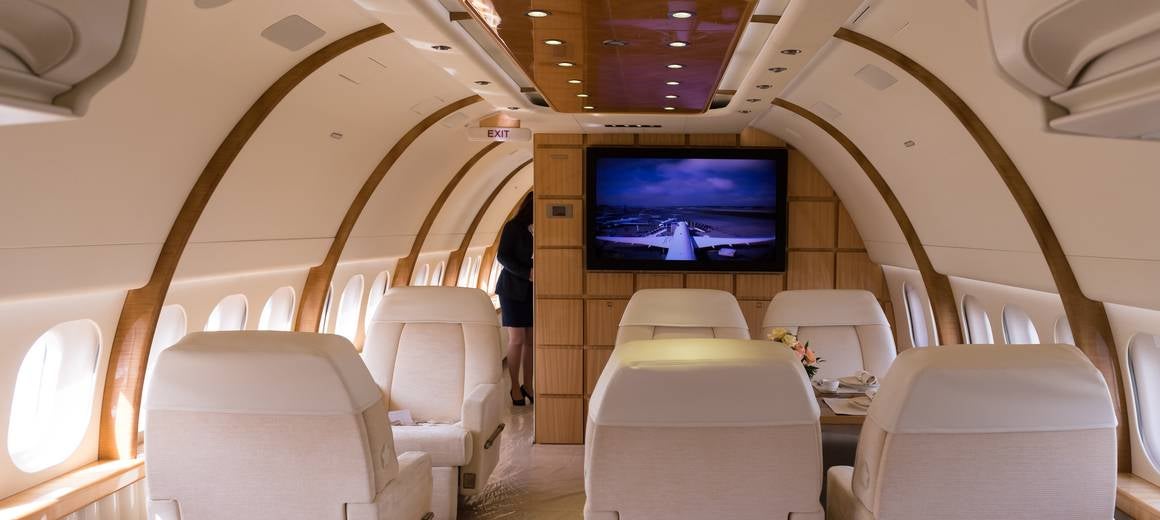 In fifth place, we have Russian businessman Roman Abramovich's Boeing 767-33A ER. This plane has a hefty price tag of $170 million. He would be able to use it to transport his entire Chelsea football team and staff on board in the ultimate luxury. It comfortably fits 30 passengers and has beautiful chestnut finishes with gold inlays throughout the aircraft. With a max speed of 530mph and a max flight range of 6,890 miles, the anti-missile-fitted (yes, that's right) outfit can fly all the way from London to Singapore in one go.
4. Boeing 747-430 – $323 million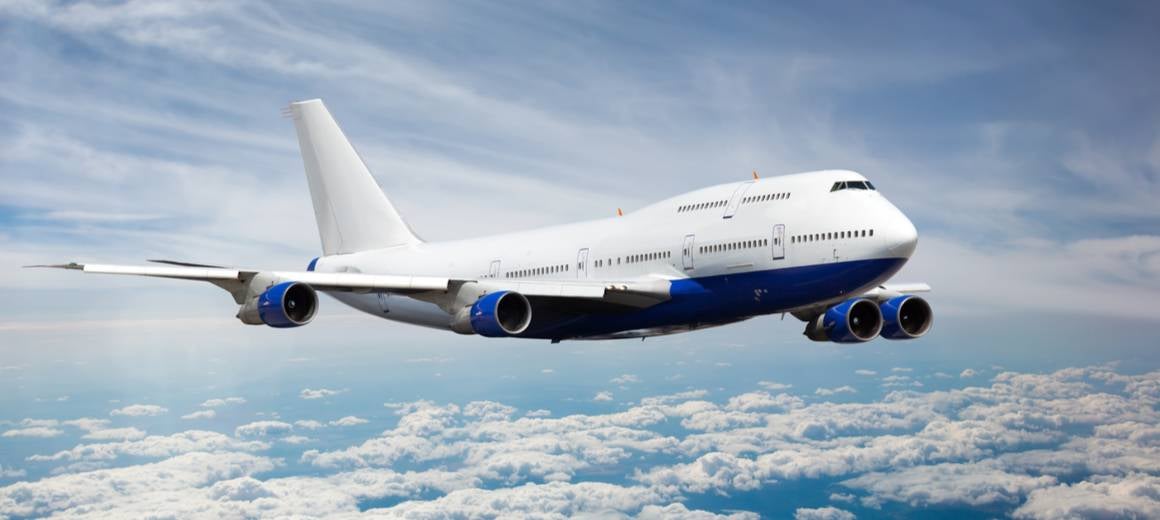 The Sultan of Brunei is the proud owner of this lavish private jet. Being one of the world's richest men, you'd imagine that it is customised to his exact specifications. The Sultan apparently added $100 million worth of his own luxury features to the plane, which includes items such as solid gold basins. The interior is truly reflective of a flying palace, with Lalique crystal and gold customisation throughout the interior.
A cruising speed of 620mph and a flight range of 8,700 miles makes this the perfect plane for the Sultan's frequent trips throughout Europe and the Americas. This isn't the only aircraft he has in his arsenal, either: he also pilots a fleet that includes six small jets and an Airbus A340.
3. Boeing 747-8 VIP – $367 million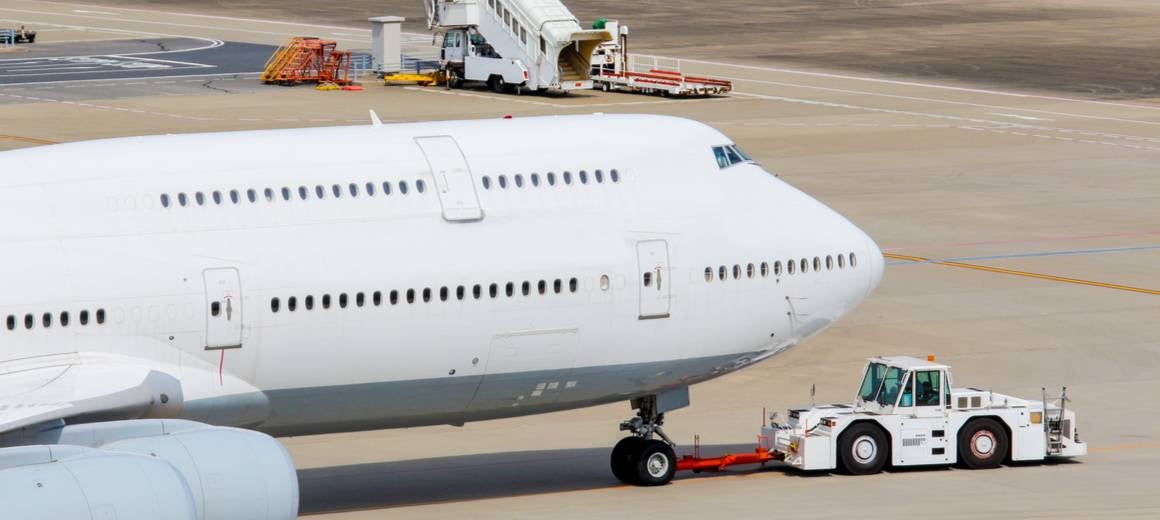 The longest and second-largest airliner ever built (and one of Boeing's bestselling models), this plane's price tag excludes the luxury amendments that are fitted post-purchase. The 747-8 VIP's interiors were built by Greenpoint Technologies using only the finest materials. The private plane has two lounges and a dining room, a stateroom with its own lounge, plus a sizeable office and state-of-the-art conference room.
Hong Kong real-estate tycoon Joseph Lau reportedly spent an additional $200 million pimping his ride with luxury must-haves such as fully equipped bathrooms, a private living room and a master suite with magnificent views of the changing sky. There's also a guest cabin with a luxury en-suite bathroom. Other amenities include a private office and generous meeting room, big-screen TVs, two living areas with sofas, and a dining room for 14 people. This long-legged aircraft can hit a speed of 645mph and has an impressive range of 9,200 miles.
In fact, this plane is so impressive that the US Air Force announced in 2017 that the two Boeing 747-200s being used as presidential planes – Air Force One and Air Force Two – will be retired in favour of Boeing 747-8s. To save on the price tag, the Air Force has bought jets originally destined for the bankrupt Russian airline Transaero. Once the jets have been retrofitted with mandatory telecommunications and security equipment, their worth could be as high as $660 million – that's what it takes to equip an aircraft to survive earthquakes, meteor strikes, nuclear war and terrorist attacks.
Other add-ons are likely to include a mobile hospital with specialist doctors and an operating theatre for on-board medical emergencies. The aircraft will be equipped to deploy flares to counter heat-seeking missiles, ECM (electronic countermeasures), and radar-jamming technology, as well as being able to refuel in mid-air up to 35,000ft. The 100-passenger, 26-crew plane has a jaw-dropping 85 phones, 238 miles of electronic wiring, 19 TVs, a variety of computer connections, and two-way radios.
2. Airbus A340-300 – $350 to $500 million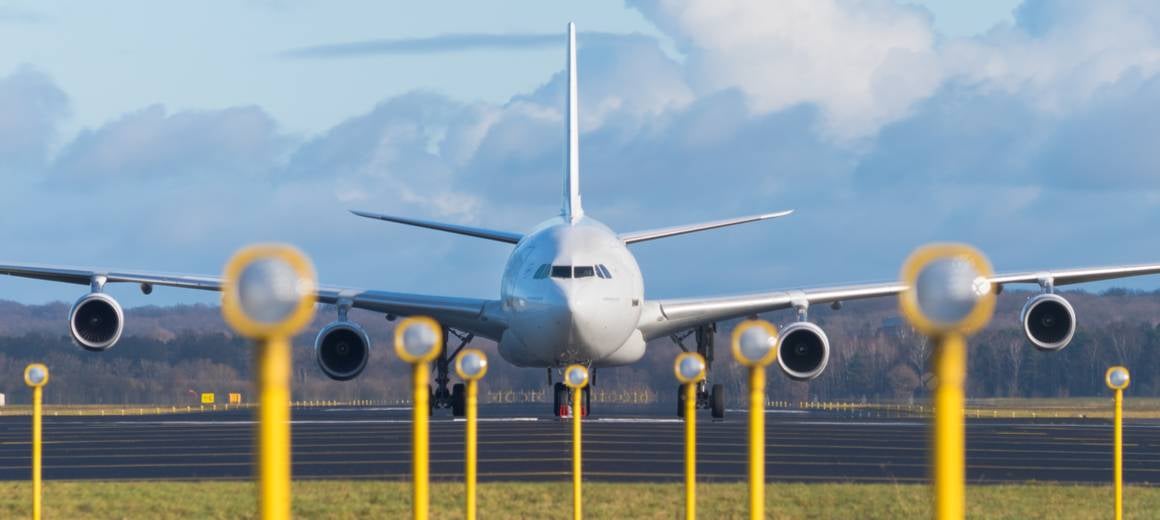 Second on the list of the world's most expensive private jets is the fabulous Airbus A340-300 owned by billionaire Alisher Usmanov, one of Russia's wealthiest businessmen. In its commercial configuration, the Airbus A340-300 can seat more than 300 passengers, and has a top speed of 567 miles per hour and a range of 8,512 miles. Usmanov's private jet, named 'Bourkhan' after his father, has four engines and an ultra-long range that's capable of flying any air route on the planet. While information on the interior is not available, the plane is known to have undergone an extensive retrofit, with VIP additions that surpass even Russian President Vladimir Putin's Ilyushin Il-96.
1. Airbus 380 – More than $500 million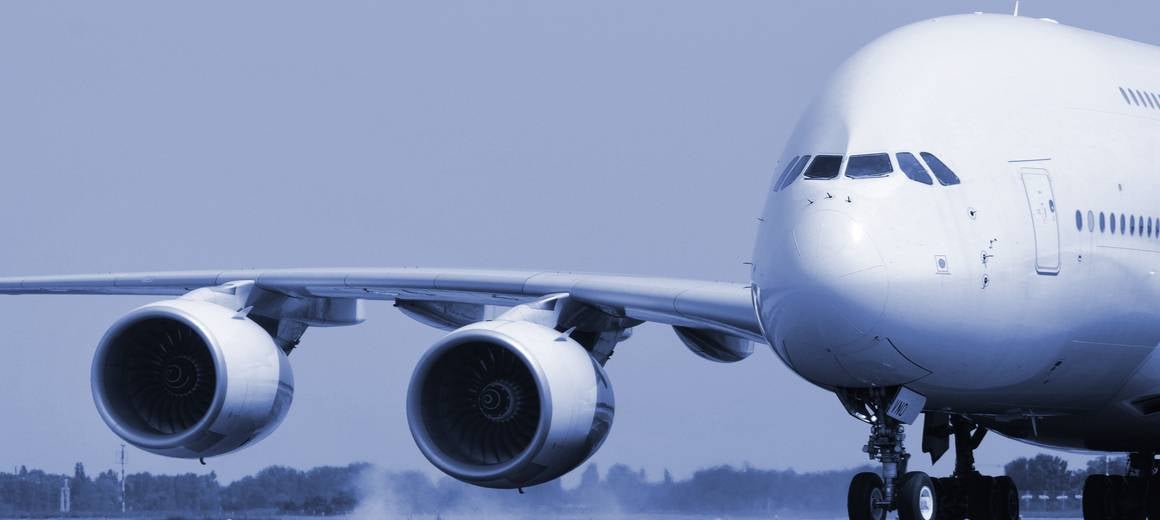 Also the world's biggest private jet, the Airbus 380 was the aircraft of choice for Saudi Prince Alwaleed bin Talal al-Saud. Singapore Airlines and Emirates fleets own the same model which can take up to 800 passengers, only without the expensive modifications of a Saudi prince.
The double-decker, one of the most expensive planes in the world, is currently listed at $432.6 million. Although the A380 was originally intended as a commercial airliner, resellers are seeing pre-owned A380s being converted to luxurious and expensive private jets. Saudi Prince Alwaleed bin Talal al-Saud did just this when he turned his A380 into nothing short of a flying palace, including a parking space for his Rolls-Royce! The plane's three floors are connected by an elevator and spiral staircase. Four family and VIP suites include a prayer room with electronic mats designed to rotate automatically towards Mecca in the East. For entertainment, there was a concert hall with a stage and a grand piano, as well as a Turkish bath for a luxurious soak.
According to media reports in 2013, Prince Alwaleed bin Talal al-Saud, who was ranked the 29th wealthiest man in the world by Forbes at the time, sold his Airbus A380 to an anonymous buyer, and used the proceeds to expand his investments in Saudi Arabia and the Middle East.
Fly private in luxury even when you can't afford to buy
There are successful people all over the world who are unlikely to reach demi-billionaire status any time soon. But they still have high standards when it comes to travelling comfort and performance. If you're a discerning traveller but can't afford to buy your own expensive private jet, you can still fly in the way that Bezos and Gates do.
Private jet flights are becoming more accessible and affordable through private jet charter. This service allows you to experience the luxury, safety and convenience of private air travel without the hefty outlay. To find out more information about private jet rental, such as available routes and private plane charter costs, contact us to arrange a flight in the aircraft of your choice.